Are you a smoke shop or store owner that is currently selling Utoya products? If so, you are eligible to get featured on an episode of Utoya Live! If you are ready, and you know what to do, sign up for a spot on our show now! 
Be sure to read the guide below before signing up!
How Do Thumbnails Look For Utoya Live Episodes?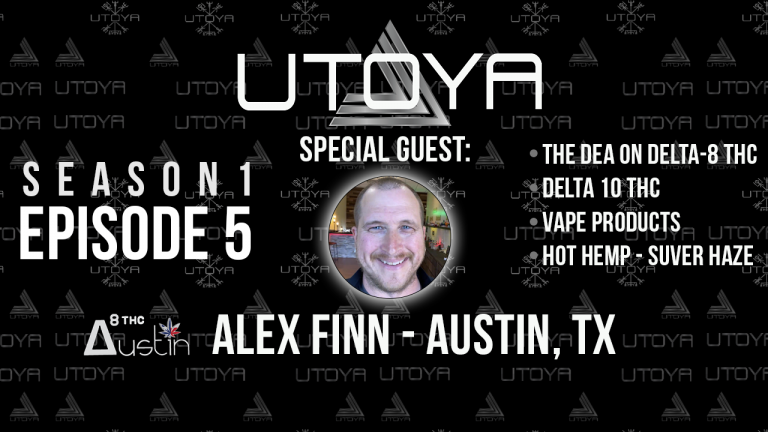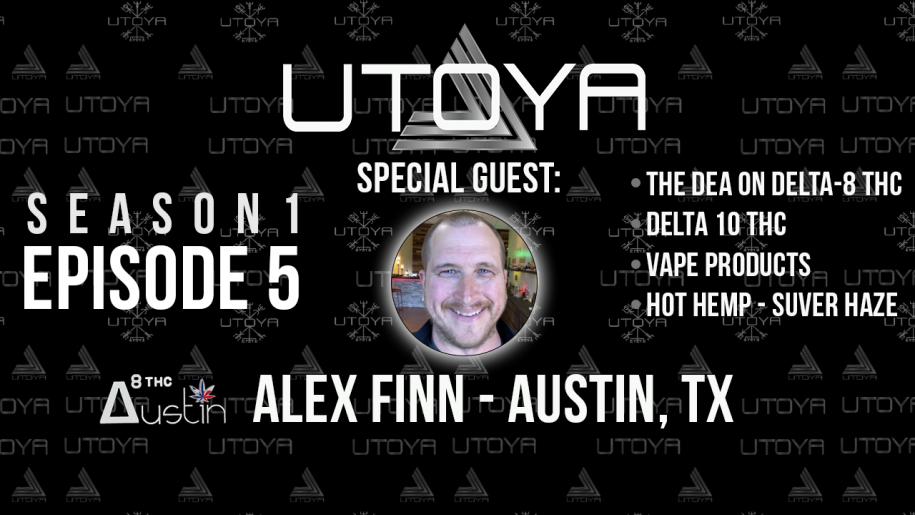 This is an example of a great thumbnail because it has complete information, including: 
The Store Logo on the left side
The store owners name
The location (city and state for better demographic reach)
The topics that we cover on the right-hand side
A snapshot of our interview with your best smile (so smile!) 
Read Before Signing Up To Go Live with Utoya
This guide is meant to prepare you for what to expect when you sign up to go live with Utoya. We do a lot to make sure each show goes great, and with you as our guest, we want you to have a great show and gain a lot by being a special guest. Start reading below and at the bottom, you will find the signup sheet. Alternatively, you can click the sign up now button above if you have already read this guide and know what to expect.
What Getting Featured Does For You and Your Store
Getting featured on our Utoya Live show will increase your exposure online in a great new way, which means:
You get to show your store to more potential customers in your area
You get a strong backlink and reference in our YouTube Description + Utoya Blog Post which increases your online visibility on Google, Bing, Yahoo, and other search engines that your customers use every day!
You get your logo featured on our video thumbnail
You get your store location shown on multiple pages and posts on Facebook, Instagram, and Twitter
What is required for me to be a featured guest?
Being featured is really easy! First, you absolutely must be carrying Utoya products in your store. Here is what we are looking for in a guest:
Physical Store Location
The ability to like, share, follow/subscribe on Facebook and other social media.
Desirable platforms for you to participate in are:

Facebook
YouTube
Twitter
Instagram
Reddit

Logo For The Video Thumbnail
How Do We Do The Show Together?
We use Skype™ to do our show with you remotely. To do this, you will need to create a Skype account (free) if you do not already have one, and you will be given our Skype name in an email once you are accepted for the show.
You will be given instructions and an overview of what to expect for the show so you can be as prepared as possible for your show!
What do I do before the show?
When we go live on Thursday nights at 5:00 PM (EST)/(EDT) — GMT-5 / New York Time — we would like you to do the following things:
Create an event on your Facebook Page / Google My Business

We will provide you with a graphic to use
We will provide you with text to use just in case you don't want to create your own. We encourage creating your own to sound more like yourself to your current audience.

Follow our Social Media Networks – we will follow back!
Create posts across social media and invite others to your event

We will provide you with some useful longtail keywords to use
We will provide you with some useful trending hashtags to use for our topic
We will provide you with post ideas

Post to these social networks (if you have a profile already)

Facebook (/UtoyaOrganics)
Twitter (@OrganicsUtoya )
Reddit ( r/UtoyaOrganics )
Instagram (@UtoyaOrganics)
TikTok
Mix
WhatsApp / Telegram

Post at least once the week of the show, once the day before, and once the day of the show to ensure the best reach for your audience.
What do I need to do when the show goes live?
You or your social media manager will need to post the YouTube link or share our live Facebook show to your page and other social network pages. This will let others know that we are broadcasting live and your segment will be coming up in the video!
What should I do after the show ends?
Once the show is over, share it out to your social networks once more for those who missed it, you might post it again during peak times of your page's interactivity and traffic for the best results.
Once the show is over your store will have a unique advantage over other smoke shops in the online world and will ultimately increase foot traffic and sales in the real world!