Delta-8 THC: Legal or Not
Backed by many scientific studies along with anecdotal proof, Delta 8 THC is enjoying the spotlight for being an amazing ingredient for medicinal and therapeutic benefits. The product is available in numerous forms, including Delta 8 THC vape cartridges, gummies, oral tinctures, and even restaurant delicacies.
However, most people are still confused regarding the legal status of Delta 8 THC. So, the question is, is Delta 8 THC legal?
Is hemp illegal in the US
The short answer to the question is that a substance that matches the definition of "hemp" is legal under the federal controlled substances laws. Delta 8 THC is measured federally legal if it is extracted from hemp containing below 0.3% delta-9-THC, according to the Agriculture Improvement Act of 2018.
So, the answer is, YES, if it is hemp-derived Delta 8. However, Delta 8 legal status can vary state to state as each state has its individual regulations regarding the hemp plant.
Why The Confusion?
The confusion might be due to two main factors which are;
The confusion people face is due to the name THC, and the fact that it relates to marijuana, a controlled substance. Also, it is federally illegal under the Controlled Substance Act.
Delta 8 THC vs Delta 9 THC
However, people need to understand that Delta-8 THC is different from Delta 9 THC. Delta 9 THC has psychoactive properties, but a cannabis plant is only considered marijuana when it consists of more than 0.3% Delta-9-THC (by dry weight).
Now, when a cannabis plant has only 0.3% or less Delta-9-THC content (by dry weight), it is hemp and is fully legal (both federally and states-wise) for consumption in a variety of ways.
Another reason is that people still think that hemp might be illegal. Well, hemp was illegal as it was considered a plant with psychotropic effects. However, the 2018 Farms Bill legalized agricultural hemp, ending 81 years of prohibition and declared. After years of struggle, the decision was made, making it clear that hemp does not have psychoactive effects.
On signing the Agriculture Improvement Act, the statement from FDA Commissioner Scott Gottlieb, MD clarifies;
"This new law changes certain federal authorities relating to the production and marketing of hemp, defined as cannabis (Cannabis sativa L.), and derivatives of cannabis with extremely low (less than 0.3 percent on a dry weight basis) concentrations of the psychoactive compound delta-9-tetrahydrocannabinol (THC). These changes include removing hemp from the Controlled Substances Act, which means that it will no longer be an illegal substance under federal law.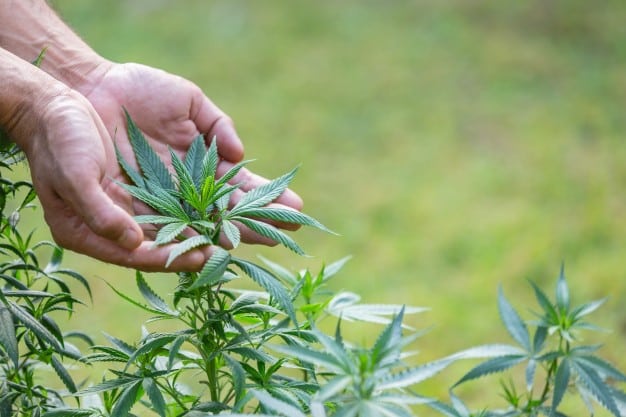 Now, 'hemp' means the plant Cannabis sativa L. and every part of that plant, including the seeds and all derivatives, cannabinoids, extracts, isomers, salts, acids, and salts of isomers, whether growing or not, with a Delta 9 THC concentration of less than 0.3 percent on a dry weight basis.
So, just like hemp is legal and marijuana is not, Delta 8 THC legality is also determined based entirely on the percentage of Delta-9-THC, irrespective of its delta-8-THC in the plant.
We hope we have clarified some of your confusion regarding the difference between Delta 8 THC and Delta 9 and the legality of Delta 8 THC.