Need Any Assistance?
We've recently migrated servers, and we want to make sure everything is perfect for you. If you need any help with this website, please contact joe@utoya.com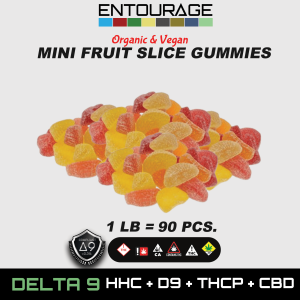 Highlights:
Delta 9 THC Organic & Vegan Mini Fruit Slice Gummies are a perfect choice for anyone looking for a tasty and convenient way to consume THC and CBD. Each jar contains 30 pieces of gummies, each with a total of 50 mg of THC, THCP, CBD, and Delta 9 THC. Made with organic and vegan ingredients, these gummies are a healthier alternative to smoking or vaping and offer a delicious fruit flavor. These gummies are perfect for those who want to enjoy the properties of hemp-derived cannabinoids in a discreet and easy-to-consume form.